Style vs Substance
Posted on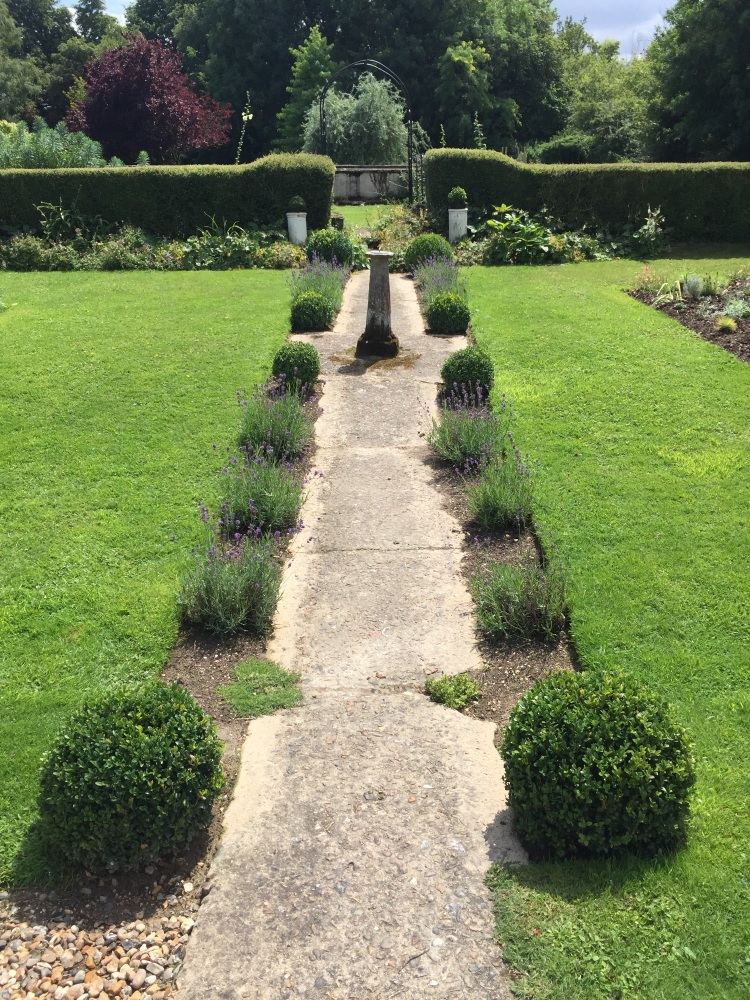 There is a snobbery in the gardening world about wildlife gardening. There, I've said it. But don't be too outraged; there has been a corresponding snobbery in the conservation world about gardens in general for many a year!
Some garden makers are guilty of looking down their noses at 'wildlife gardens', perceiving them too scruffy, alternative or unintentional to compete with the high art aspirations of 'real' gardens. Wildlife gardens are sometimes seen as lesser gardens, alright for children but not for the serious gardener. We jokingly refer to our own gardens as 'wildlife gardens' when they become unruly and unkempt, when we don't have enough time to tend them.
Similarly, conservationists have (until relatively recently) snubbed gardens as legitimate habitats in their own right, assuming them too temporary, exotic and contrived to offer significant refuge for species when compared to more 'natural' environments. Science tells us they had this rather wrong!
Gardens are now recognised as being remarkably biodiverse, offering valuable habitat to generalist species and some species of conservation concern such as frogs, newts and stag beetles. The garden as habitat has in fact existed at least as long as many actively conserved semi-natural habitats, such as chalk grassland and coppiced woodland.
The truth is a habitat garden does not need to look like an abandoned building site with rangy buddleja growing aside towers of old pallets. Equally, even spaces gardened in the traditional way can pack a huge punch for wildlife.
Both camps are beginning to realise the grass can in fact be green on the other side. The battle between horticultural style vs ecological substance may not yet be over, but the beginning of the end is in sight.
Many gardeners have been embracing a more natural look in their planting for years, relaxing rules and blurring boundaries. The New Perennial movement, championed by the likes of Piet Oudolf and Noel Kingsbury, and influenced by gardeners such as Beth Chatto, deserves a lot of the credit for this. I often wonder if this style of gardening is art mimicking nature or nature mimicking art - but that's a topic for another post! While naturalistic planting is currently de rigueur - and hopefully for good - it may not be to everyone's taste. But that does not preclude you from having a garden that supports wildlife.
The idea with wildlife gardening is not necessarily to visually replicate the countryside in the garden but to take our already brilliantly biodiverse gardens and make them deliver even more for wildlife.
This could be achieved by concentrating more formal gardening features (i.e clipped lawns, monocultural rose beds, topiary) and intensive gardening practices (the use of chemicals, mowing and strimming) to certain areas, for example near the house, allowing a little natural romping elsewhere. Or by reviewing your gardening practices to ensure they support, rather than harm, the wildlife in your garden.
Or it could mean introducing wildlife-friendly features the garden is currently lacking (think pond, compost heap, log piles, nest boxes). In more traditional or formal garden settings, wildlife-friendly features can very often be cleverly hidden and need not visually impact the garden at all if this is not desired.
As gardeners and garden makers we tend to consider whether we want an ecologically balanced garden abundant in wildlife or a design-driven outdoor room. It is quite possible to have both. Fortunately in the battle of style vs substance we don't have to take sides.