Garden Visit: San Diego
Posted on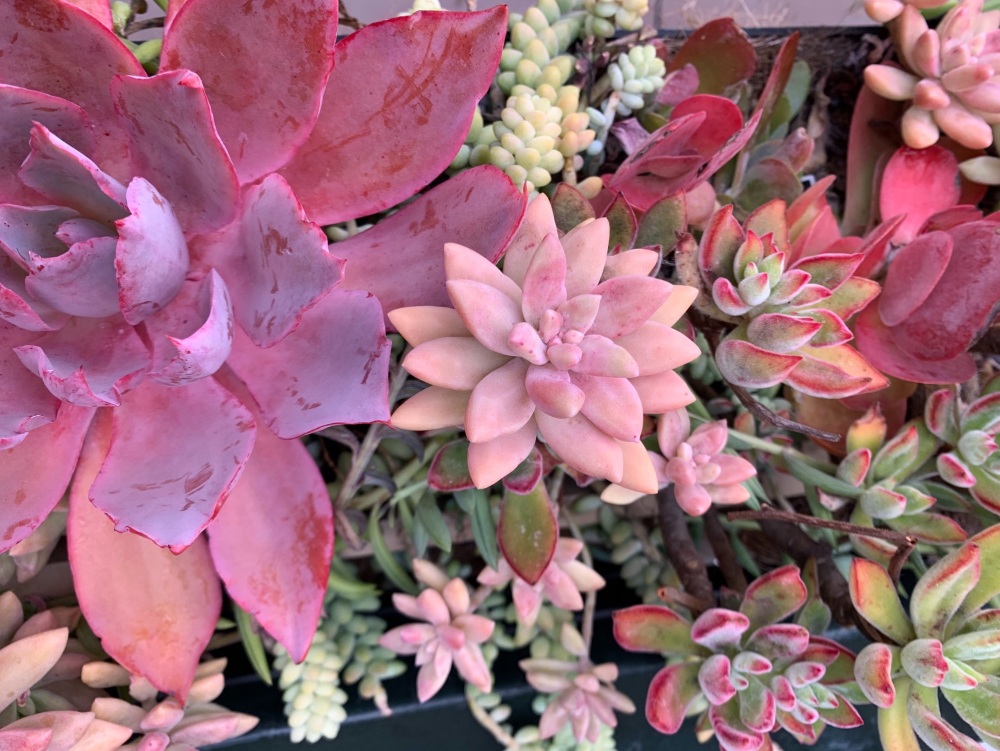 I was more than ready for a garden visit after the long drive down Interstate 5 to San Diego. The seemingly soulless towns with their endless fast food outlets were the only thing to break the monotony of a vast landscape devoted entirely to highly intensive, industrial-scale agriculture.
Monocultures of fruit and nut trees extended either side of the freeway, with beehives placed at the end of every few rows for pollination; a service this landscape can no longer provide. There was hardly a scrap of uncultivated land to be seen, not a pond, hedge, native tree or patch of grass; no apparent refuge for flora and fauna. This desolation comes as a stark shock against the wild majesty of the great outdoors California is renowned for.
The California Aqueduct wends its way down 400 miles of this landscape, like a gargantuan concrete serpent. A mind-blowing feat of engineering, its branching canals and pumping stations journey from the Sierra Nevada to supply drinking water to the populous West Coast and irrigation to the growers of the Central Valley. Drought is a huge problem here and Route 5 is littered with political banners shouting about the issue ('Congress created a dustbowl' and 'Is growing food wasting water?') whilst roadsigns warn of dust storms - another symptom of an unhappy land.
We pass the infamous Harris Cattle Ranch and I manage to avert my eyes so as not to weep this time. This 800 acre 'feed lot' ranch is one of the biggest in the States and accommodates 100,000 cattle at any one time. That's equivalent to me keeping 375 cows in my garden! The land is dark brown as far as the eye can see and densely packed with bovine bodies, standing or lying on the ground in a kind of living purgatory, awaiting slaughter and the release it will bring from a cruel world that has utterly betrayed them.
It makes sense that a landscape like this must exist somewhere in California, how else could the twin megalopoli of LA and The Bay Area exist without food and water? But it makes so little sense ecologically that even passing through it leaves one feeling deeply uneasy - and slightly ashamed to be human.
The journey made me long for the countryside of home; cherished, intimate and ancient (though not without its own environmental challenges). The unique landscape of our island garden nation is profoundly enshrined in our collective conscious and deeply cared for by those who farm and live in it - and ironically sometimes even more so by those who do neither.
But enough of that journey. San Diego Botanic Garden offered the perfect antidote to it. What is it about gardens and their ability to instantly soothe? No doubt some deep evolutionary thread that means we feel secure enveloped by a diversity we intuitively know can sustain us.
A stunning orange-hued succulent wall welcomed us upon arrival.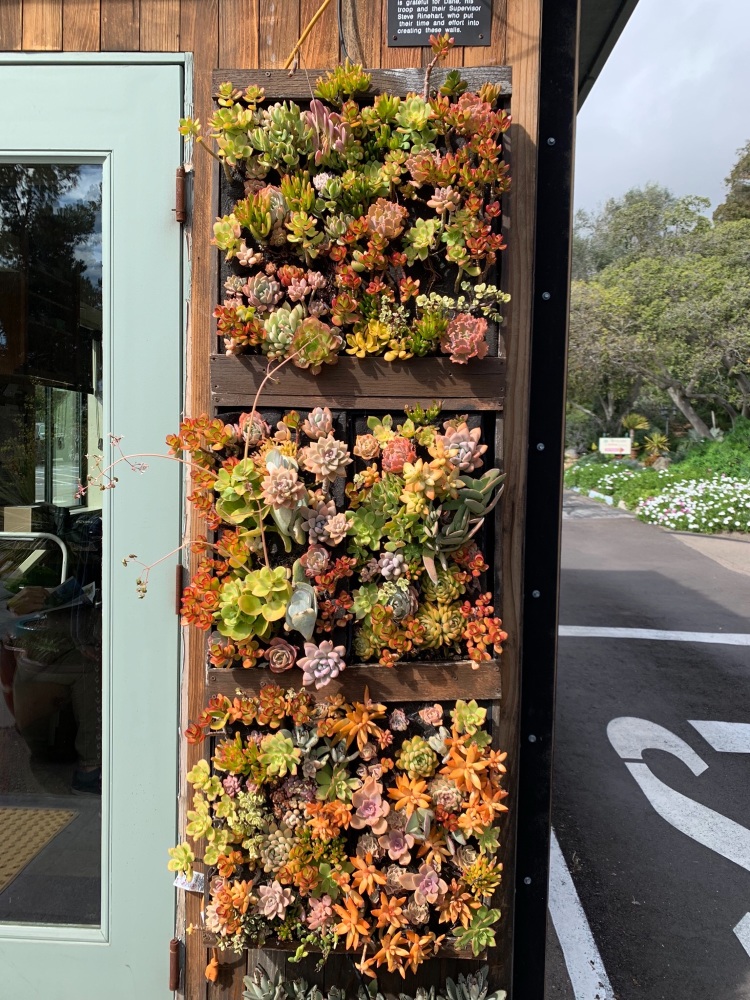 Blooming Aeoniums did a good job framing the entrance sign.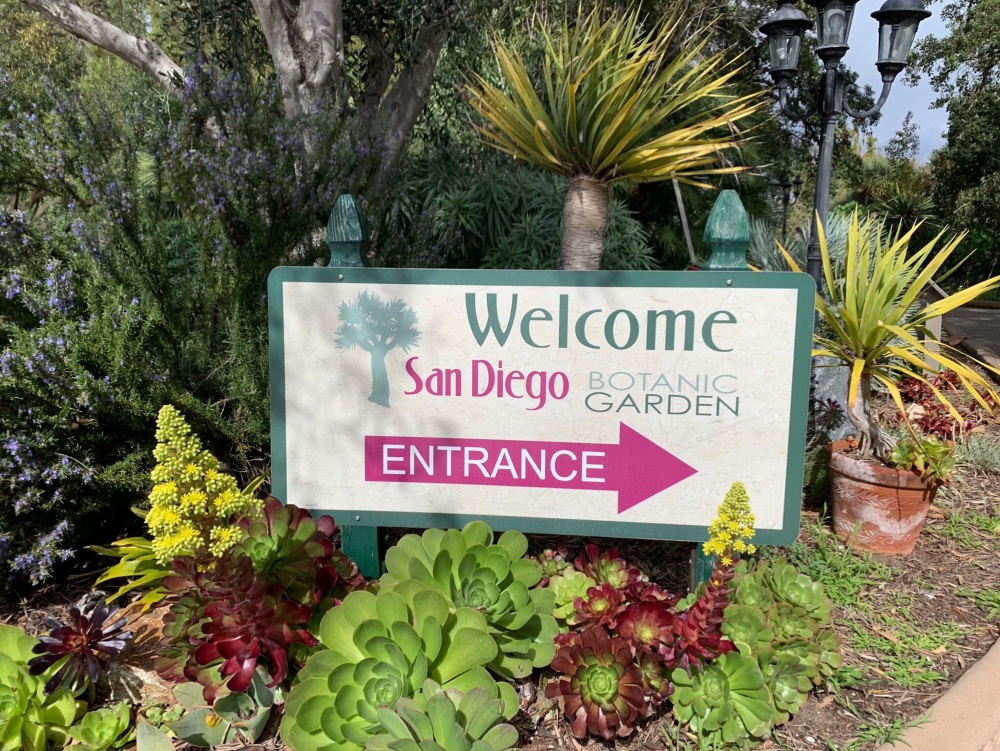 The enticing sound of a waterfall lured us through the undergrowth in the tropical garden, as epiphytes delicately adorned the surrounding trees. My girls felt the presence of Matisse among the flowers and foliage.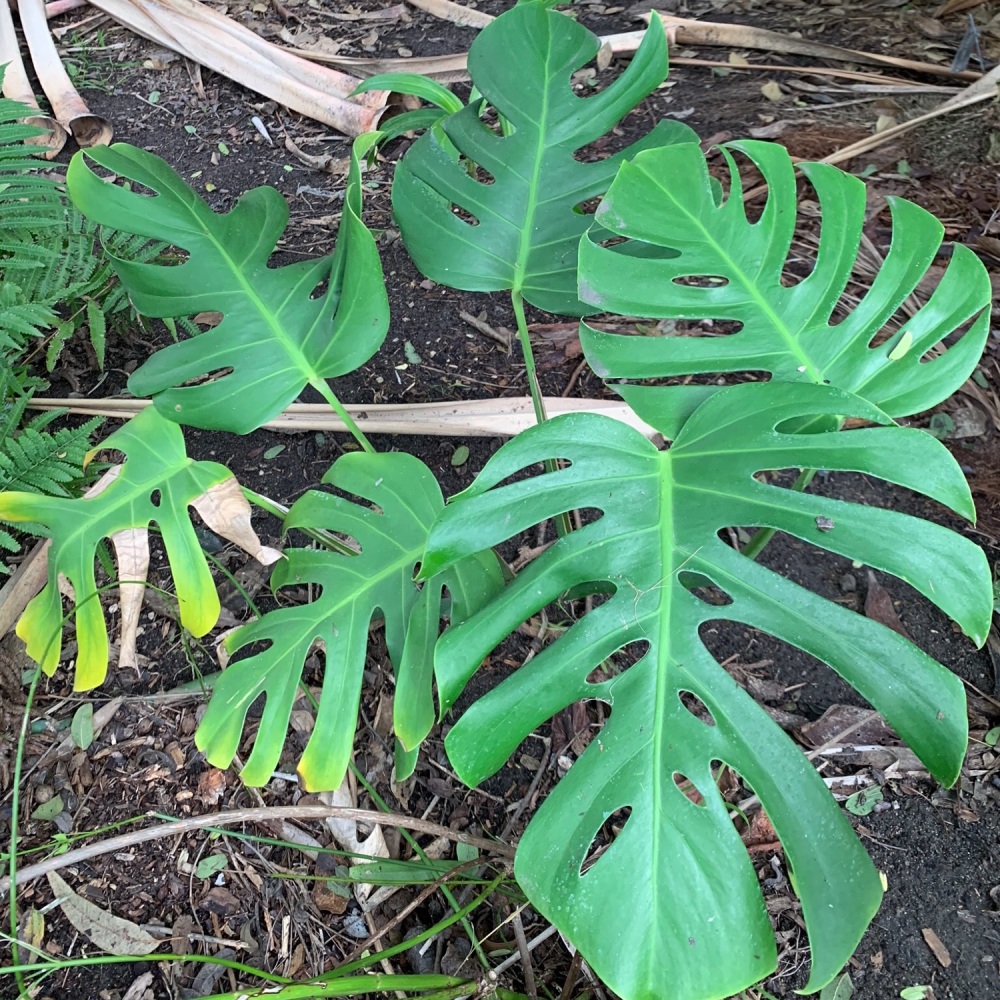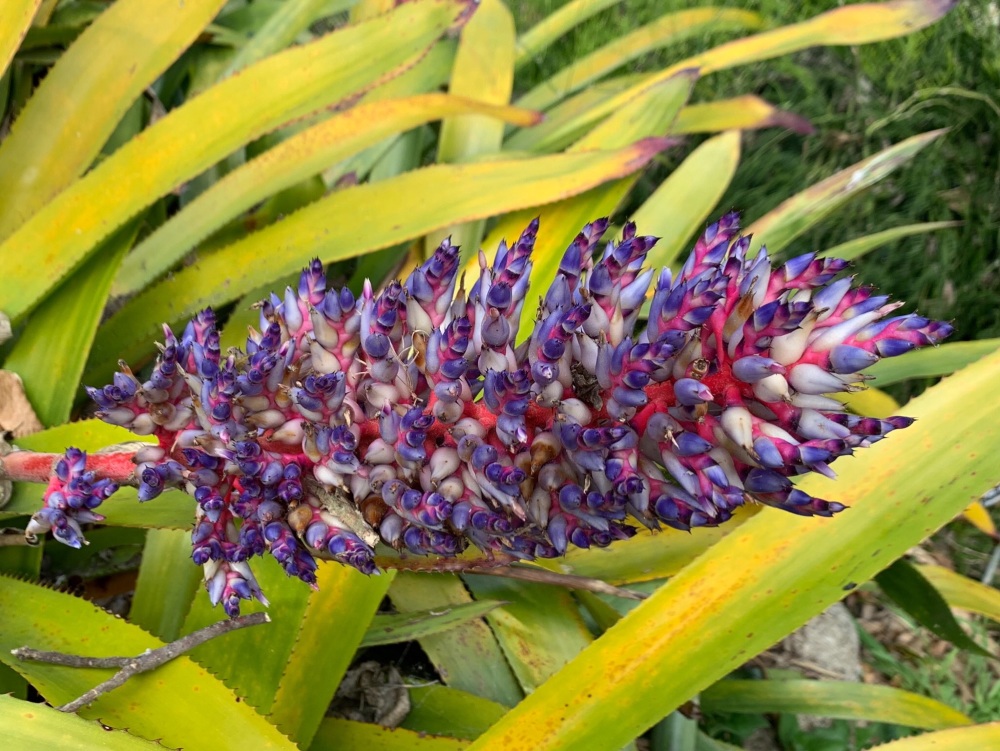 Aloes, Agaves and other succulents continued to wow us as we explored, as did a miniature cork oak forest and an interesting collection of Cycad 'living fossil' plants.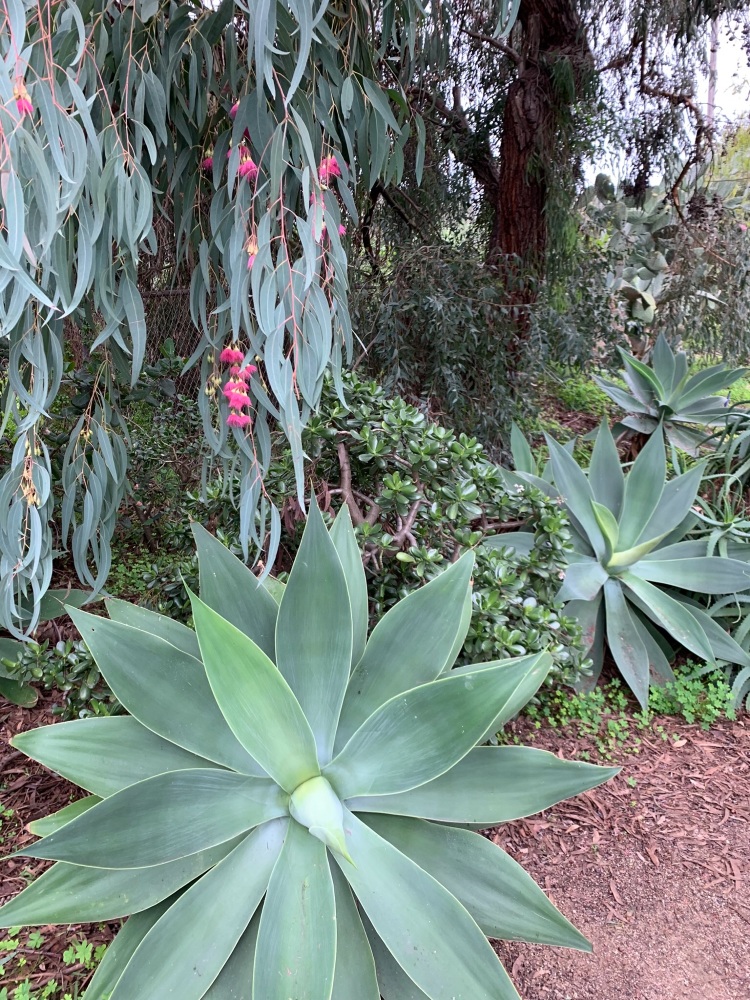 The garden is currently punctuated by gaudy sculptures, most of which are for sale. These were an unnecessary visual intrusion when the plants themselves were such masters of colour and sculptural form.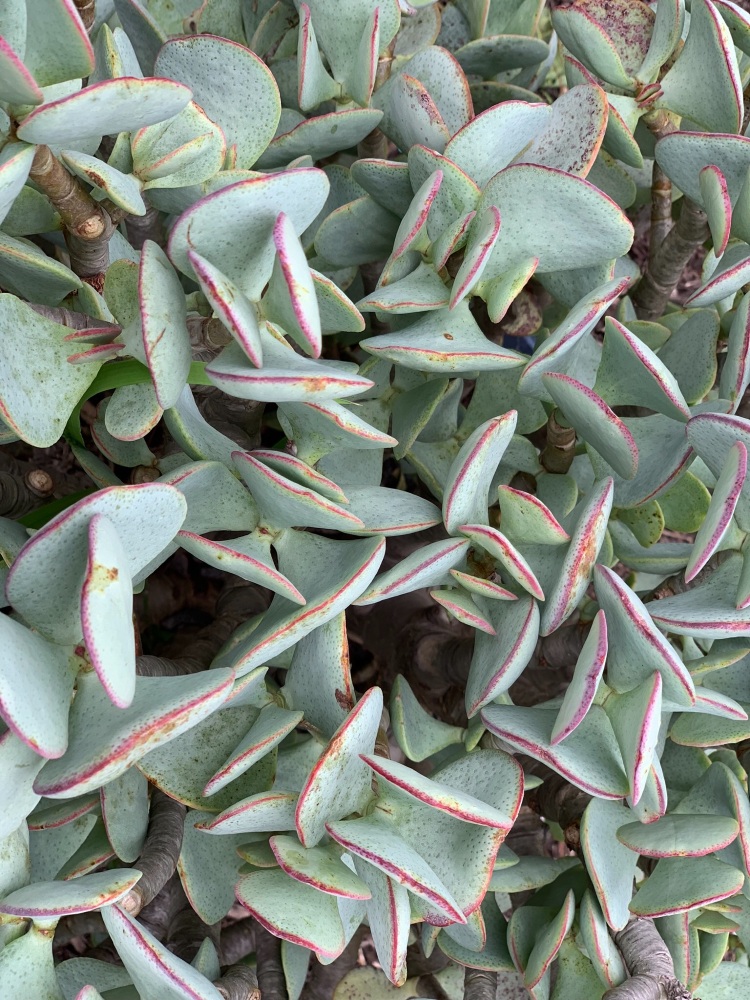 One sculpture I did appreciate came as a surprise. On turning a corner I spotted what I thought was the first Baobab tree I had ever seen, only to discover it was a dead Eucalyptus tree which had been shaped to look like a Baobab; a clever and appropriate piece of art in a garden which generally needed much less of it.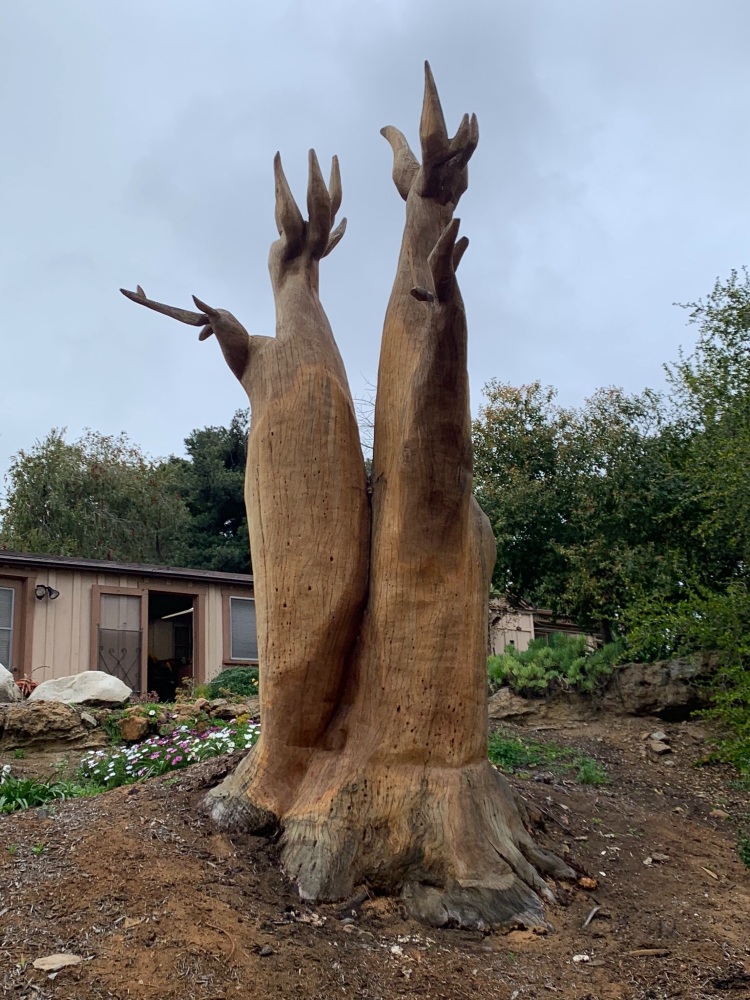 Post script:
Succulents are so well known for their striking fleshy foliage one forgets what joyfully floriferous litle plants they can be. Everyday street scenes in Southern California are dotted with colourful succulent plantings (like the one pictured below at Solano Beach). These drought tolerant colour pops look completely exotic and exciting to my British gardeners' eyes. Hummingbirds love them too!