A Garden in Lockdown
Posted on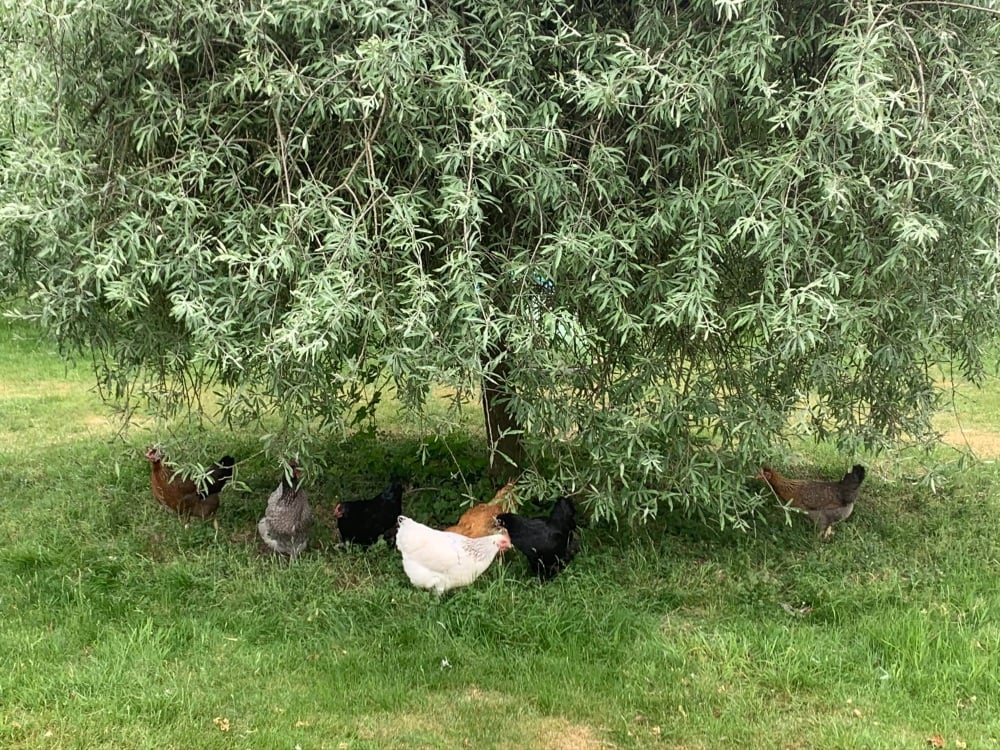 Reflecting on the past year in the garden, it is hard to know where to begin. It already sounds so cliched to say that lockdown helped bring neighbours together and enabled people to enjoy their gardens more. But of course it is true; at least for those of us lucky enough to have them. My husband remarked he had never before noticed how beautiful spring is - until this year. He finally had the time at home to observe and involve himself with the gardening process which was always my project, but is now his too. This is wonderful to me.
The lockdown has also made my garden a communal effort. Neighbours have kindly donated trellis, paint, manure, plants, cold frames, bricks, wood, post-mix, tools, hosepipes, pond liner, advice and encouragement, expecting absolutely nothing in return. Had it not been for lockdown, these interactions would not have happened. I would have wandered anonymously round the garden centre spending money with corporations. Everyone's sheds would still be jammed full and my garden would be poorer for it.
I have realised that a true cottage garden is born of a mixture of generosity and serendipity in equal measure. Seeds arrive; wind blown, bird dropped. Plants find their own way here, delivered from the bicycle baskets of friends, or left outside the back gate, carefully wrapped in damp newspaper. They creep round from 'next door', scrambling over fences. The result is a genuine, rather unplanned and slightly chaotic beauty. Chelsea could but hope to recreate such authenticity!
I would love to one day repay all the kindness by opening the garden for charity (more on that another time). But, for now, pour yourself a cuppa and join me for a virtual tour of the garden that sustained us through a tumultuous year.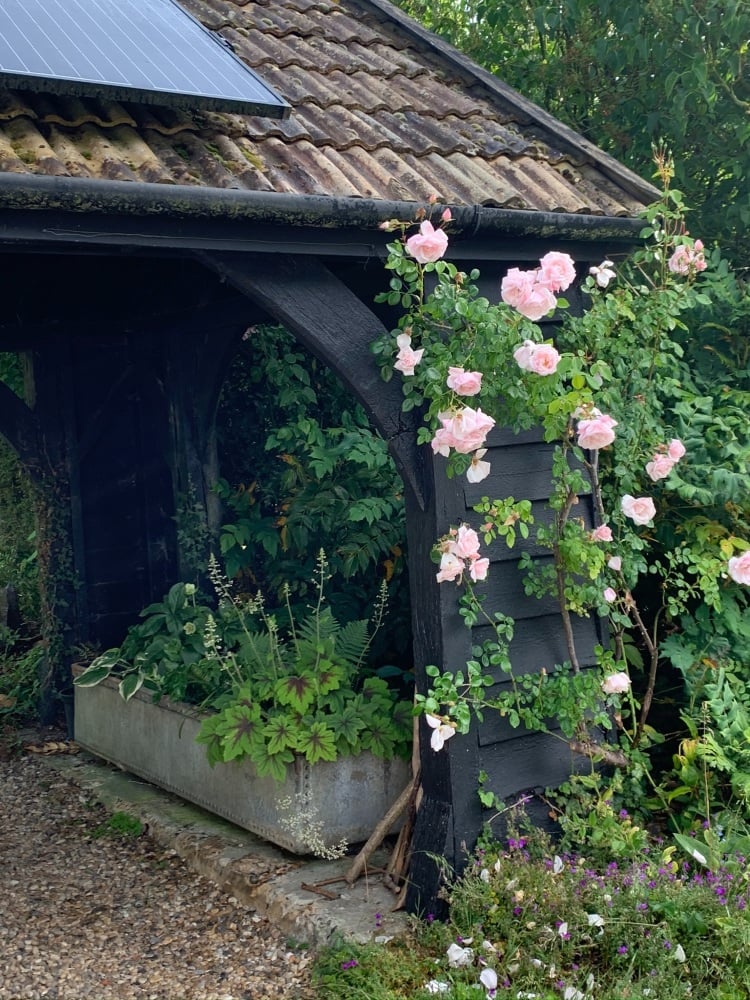 This old climbing rose performed well after a generous mulch wth some donated manure.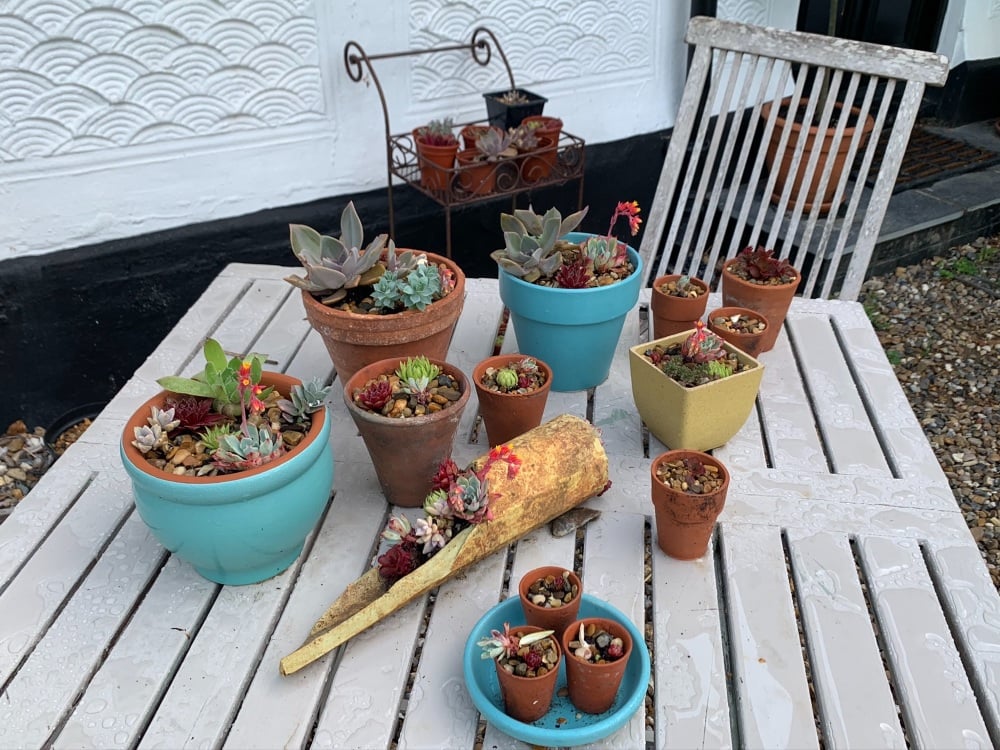 A new lockdown hobby, inspired by our California days, potting up succulent displays. I'm hoping they will survive our wet winters tucked under the thatch, out of the worst of the weather.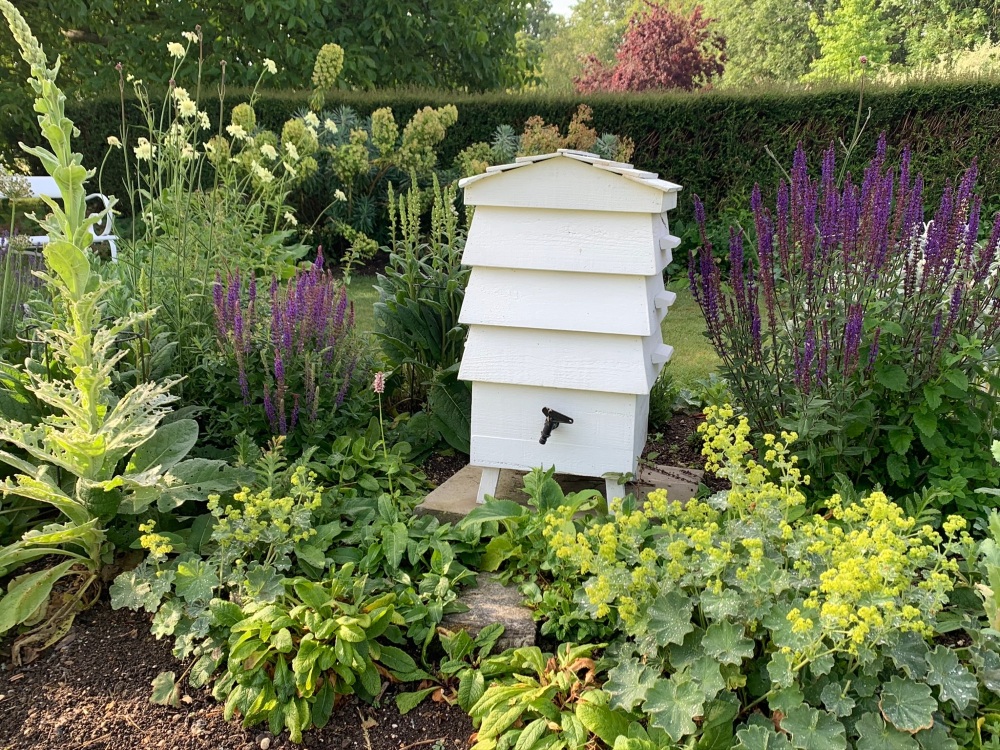 The spring brought welcome colour and interest and, above all, hope as the country grappled with Covid.
It also meant we could get all (well, some of) the jobs we'd been planning to do finished (ok, started). This rose arch was a birthday present from my husband which I've used to frame a borrowed view of a Georgian windmill. I have chosen two David Austin rambling roses - one for either side. I can't wait to see how it looks when they are full grown. I just need to keep the deer off them until then!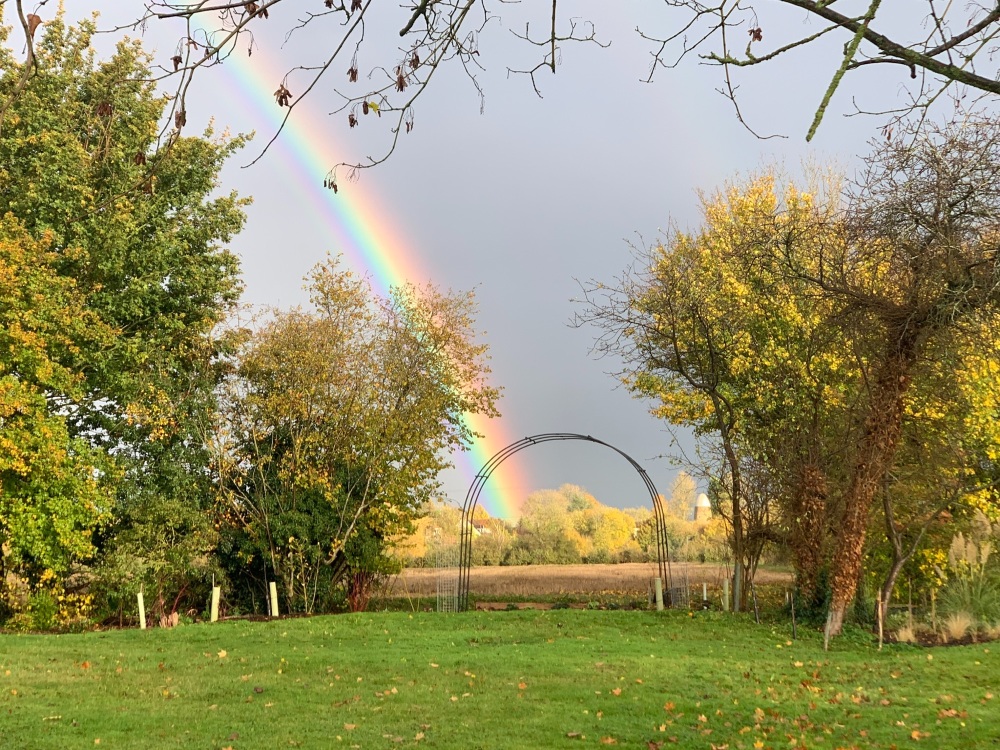 I have landscaped the area around the arch and planted colourful dogwoods, willow from cuttings (the offcuts of which were donated by a lovely neighbour) snowdrops, euphorbia, bergenia and hellebores in an attempt to create a winter garden. Ultimately there will be a circular lawn in front of the arch with grasses encircling it and a bench to sit and look at the view.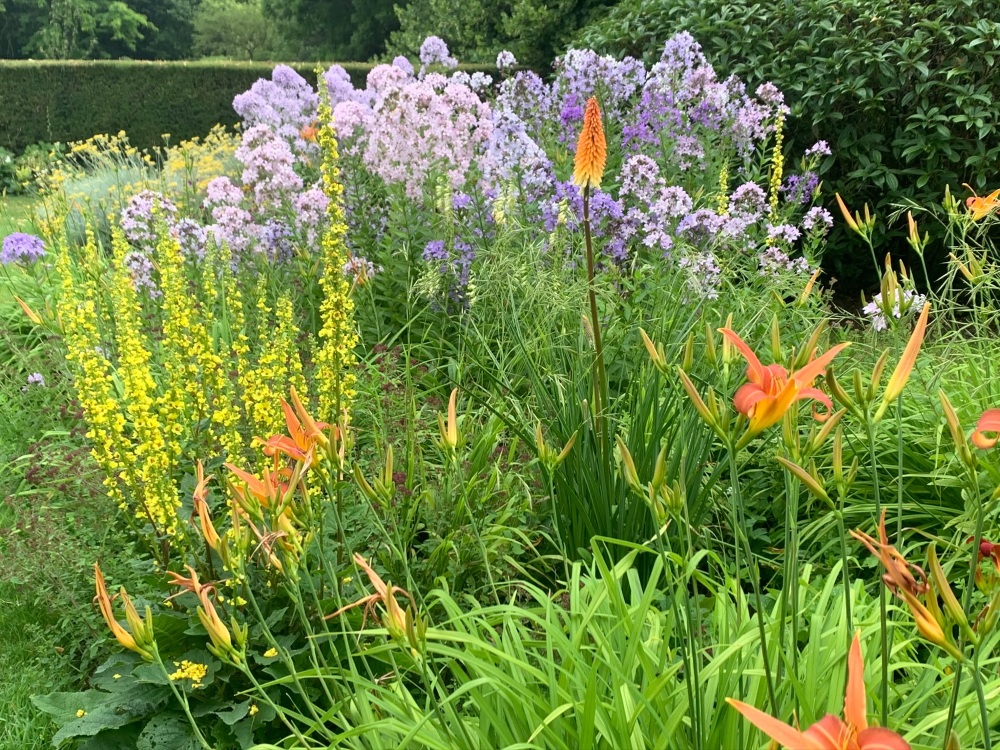 I love the front beds in high summer. They are an unashamed, crazy, joyous riot of colour, somewhat remeniscent of a 1970s table cloth.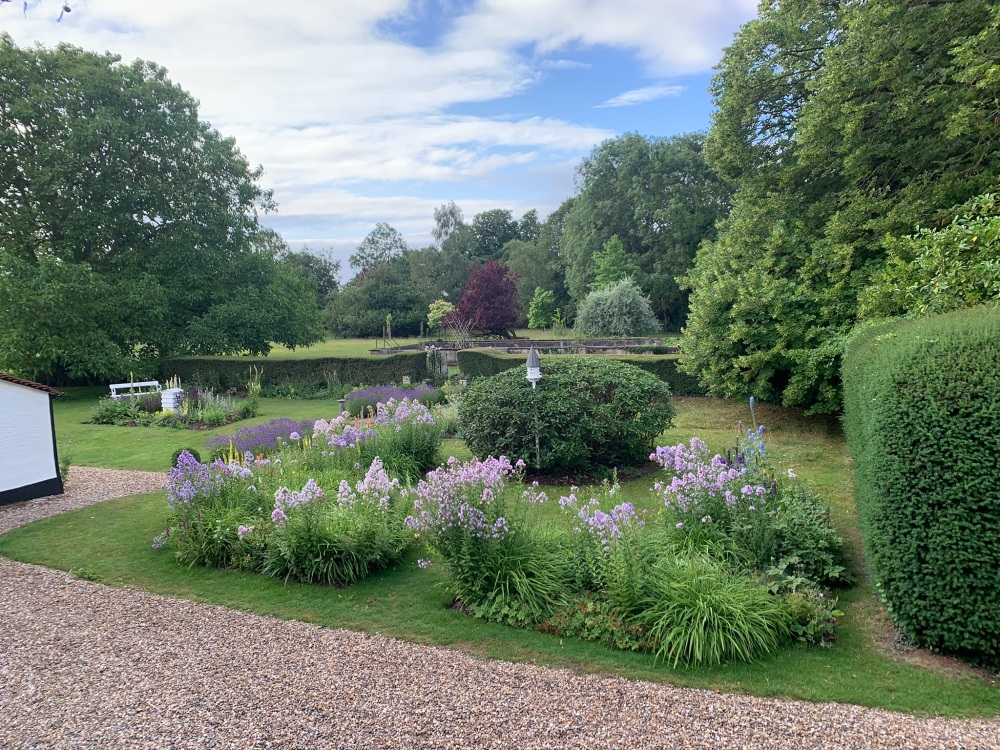 Here they are again from the house, just before they burst into life. We are lucky to have lots of mature trees as a backdrop to the garden, some of which are ancient.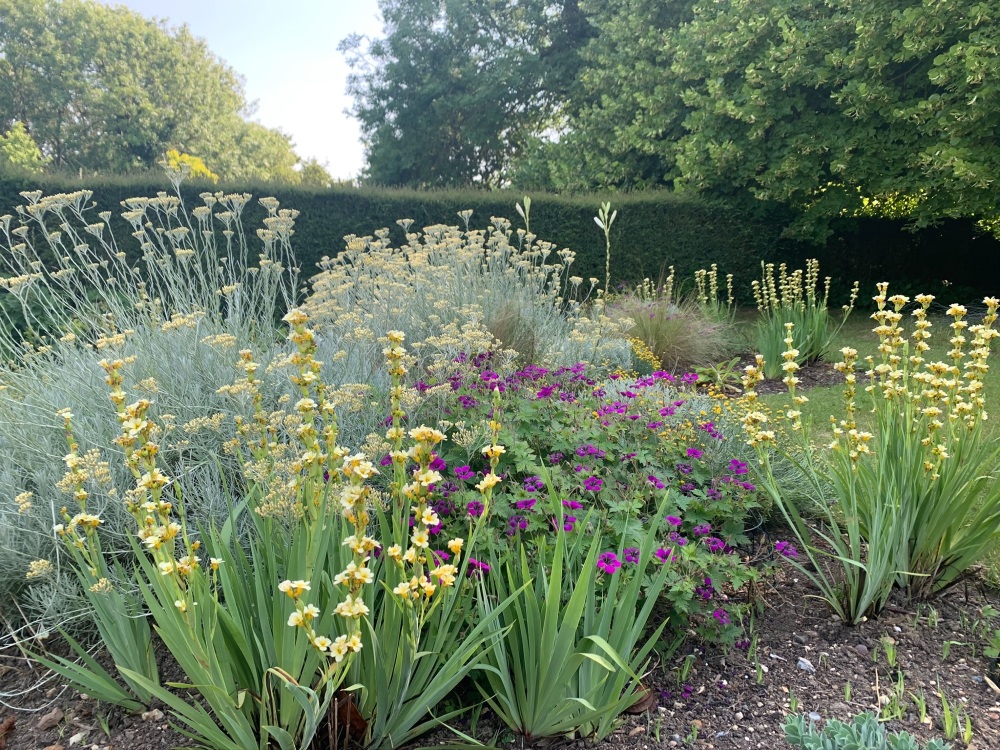 I established this bed as an experiment in drought tolerant planting before we moved to California. As you can see, it coped quite well with the neglect!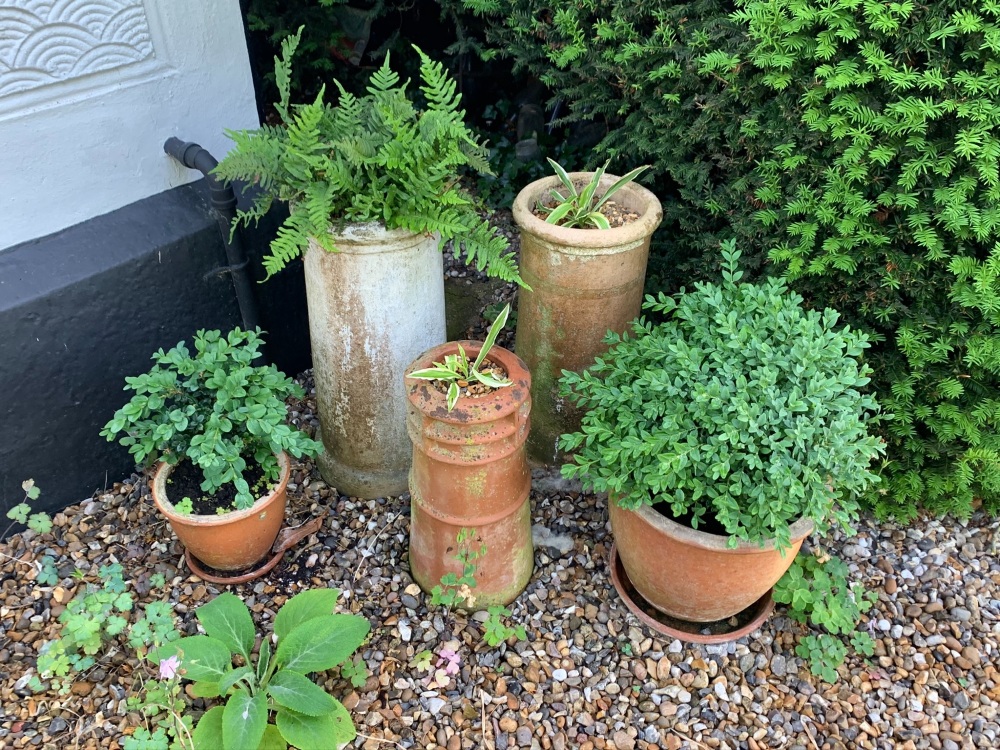 Container gardening is really hard and very time consuming with all the watering needed in summer, but I don't learn and still seem to fill more pots each year.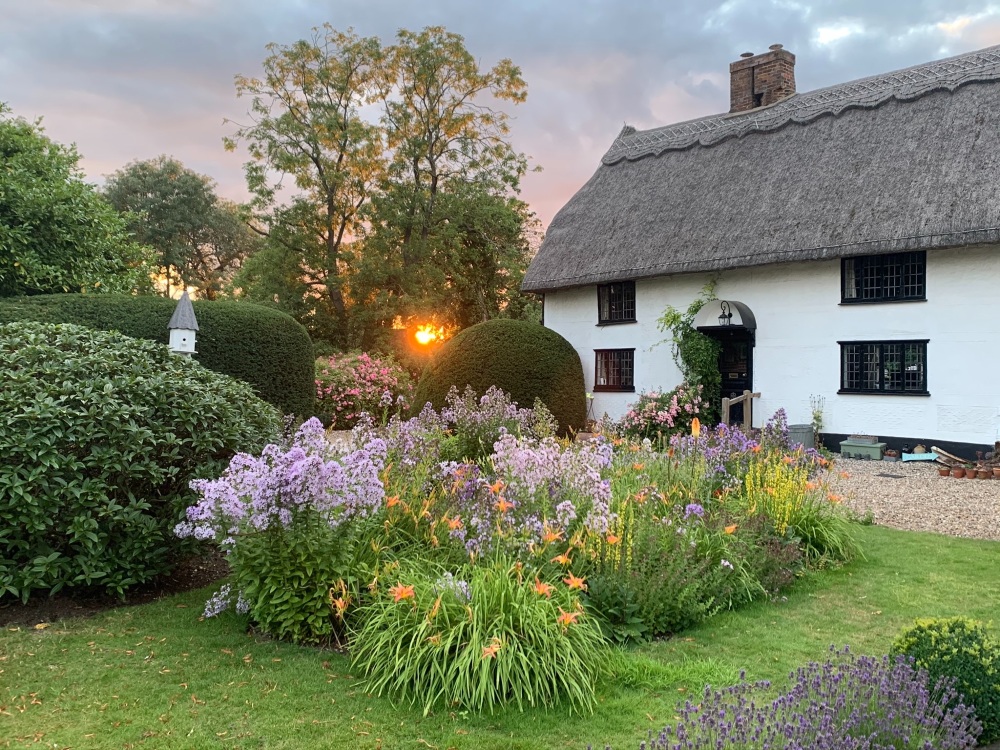 The sun sets on another day of work and play in the garden.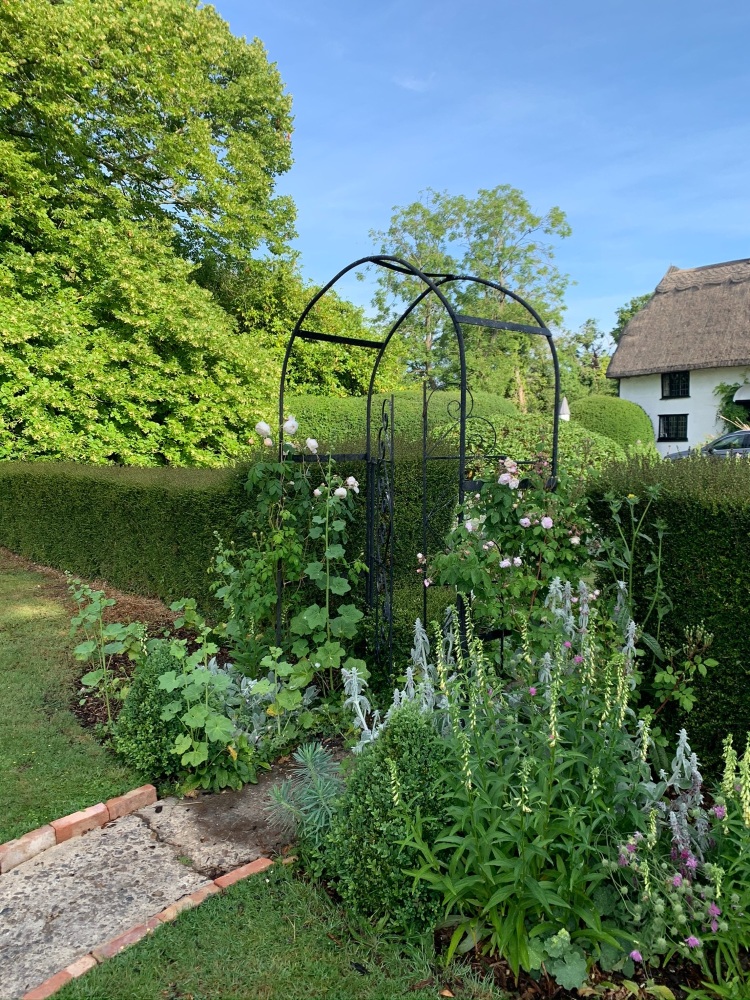 Another rose arch - also a birthday present. The roses are 'Blush Noisette' and 'Clare Austin'. They still have buds on them as I write in deepest midwinter!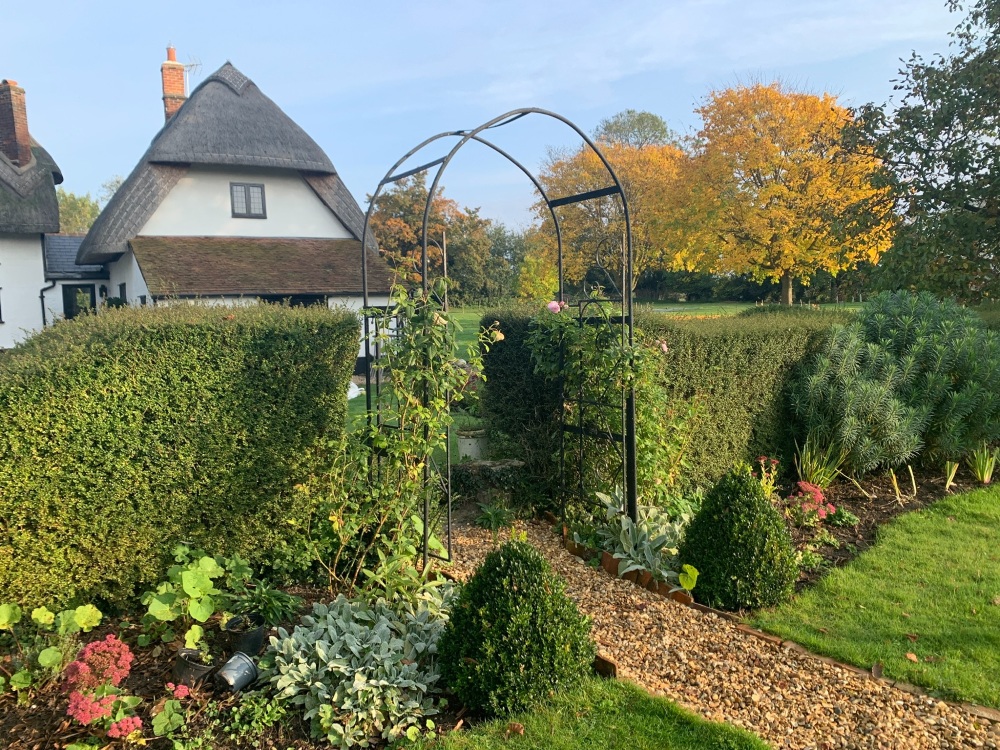 Autumn colour giving the garden a last hurrah. And now we just tidy and mulch and plan and wait for the bulbs...