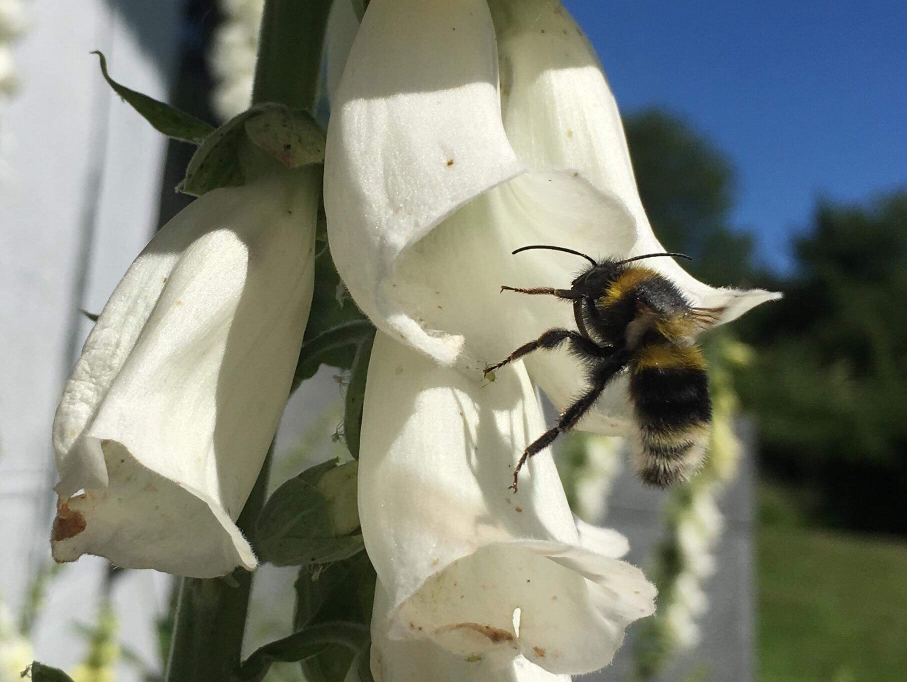 A habitat garden doesn't have to look scruffy. Its about making space for nature in your garden. It begins with discovering what you already have and understanding how best to protect it. With this in place we can ultimately increase our garden's 'habitat appeal' to further species. Exciting!
Habitat gardening is also guaranteed to bring even more joy to your gardening - not to mention added meaning to your existence on this incredible planet of ours.
Gardeners as custodians of the natural world
The garden is often the place we humans first experience nature. The first place we discover plants, see wildlife, explore the soil. The act of gardening is also very often our earliest experience of shaping our own habitat. The opportunity exists for everyone with access to a garden to become an active steward for nature, to experience and understand natural processes and to gain a first hand appreciation of the impact humans have on ecosystems. It is through gardens that we can become informed and passionate advocates for protecting the natural world.
The case for gardens as habitats
While many habitats have suffered unprecedented losses during the past century, the popularity of gardens and gardening has soared. There are now an estimated 24 million gardens in the UK covering over a quarter of a million hectares.
Although garden habitats face their own unique threats, conservationists now recognise the important contribution the humble garden can make as a refuge for wildlife. In fact, the science tells us gardens support a higher range of species than any actively conserved British habitat*.
This places the gardener centre stage in the process of conservation, whether or not they are aware of it! We need not buckle under the weight of this responsibility. By becoming better informed about garden ecology - and planning our gardens accordingly - it is a challenge we can rise to. Follow my simple step-by-step guide to planning your habitat garden here.
*On a species-per-unit-area basis